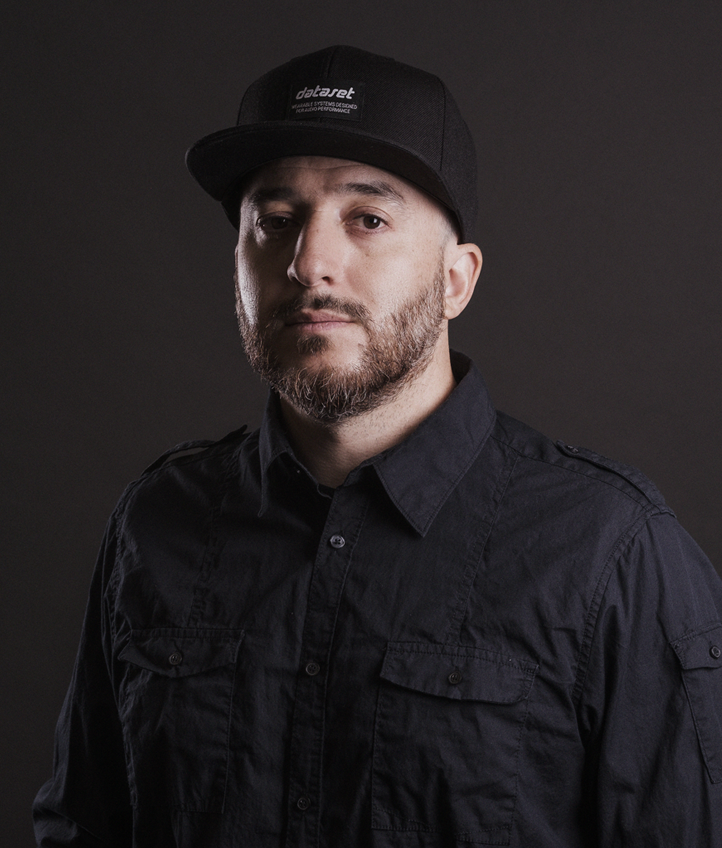 Hello!
My name is Miguel Vega, and I'm a Creative Director based in San Diego, CA.
Over the last 6 years I've developed concepts, brands, strategy and provided creative direction for some of the world's biggest music acts and festivals.

Born in Buenos Aires, I studied at the University of Belgrano, hoping to discern how to fuse a fascination for music and design. In 2001 I moved to Southern California, where I found myself working as a graphic designer for the action sports industry. 
In 2002 I started experimenting with live performance visuals in the underground music scene, particularly in the Drum n' Bass community spanning between San Diego and Los Angeles while, at the same time, consulting for direct clients as well as established design agencies like Lindeman & Associates, Digitaria/ Mirium, Conover Studio, EFM Agency,  just to name a few.
With the explosion of EDM music culture around 2008, I slowly transition into development stage/ touring visuals packages and brand design for both, electronic music artists and massive festivals, where I'm able to apply design and branding principles on an area dominated by visual abstraction. 
In 2010 I developed Dataset Clothing, a limited release apparel brand for the low frequency music community,  as an excuse to learn and develop not only tangible products but to experiment with the possibilities behind a niche-brand and it's application on multiple mediums.
In 2018 I joined BPM Supreme, an up-and-coming music service where acting as a Creative Director, was fortunate to recruit and lead an amazing design team to handle company communications as well as a place to apply my previous experience in  branding, digital, apparel and experiential design for various internal and external projects.
Featured on:
Vice Magazine's Thump, IdN™ Magazine (Hong Kong), Knowledge Magazine(UK),
Block FM (Japan), BigUp Magazine, Mini Graphics Book (Spain), Pie Books (Japan), 
Graphic Design II Book - Zeixs (Germany), Designology Book - LaVie (Taiwan),
Modul8 Blog (Switzerland), Surfstation Blog Feature, Scion | Easy Ten Filmmaker Series, Computer Arts Magazine (U.K.), Designers Of America Book - DAAB (Germany)