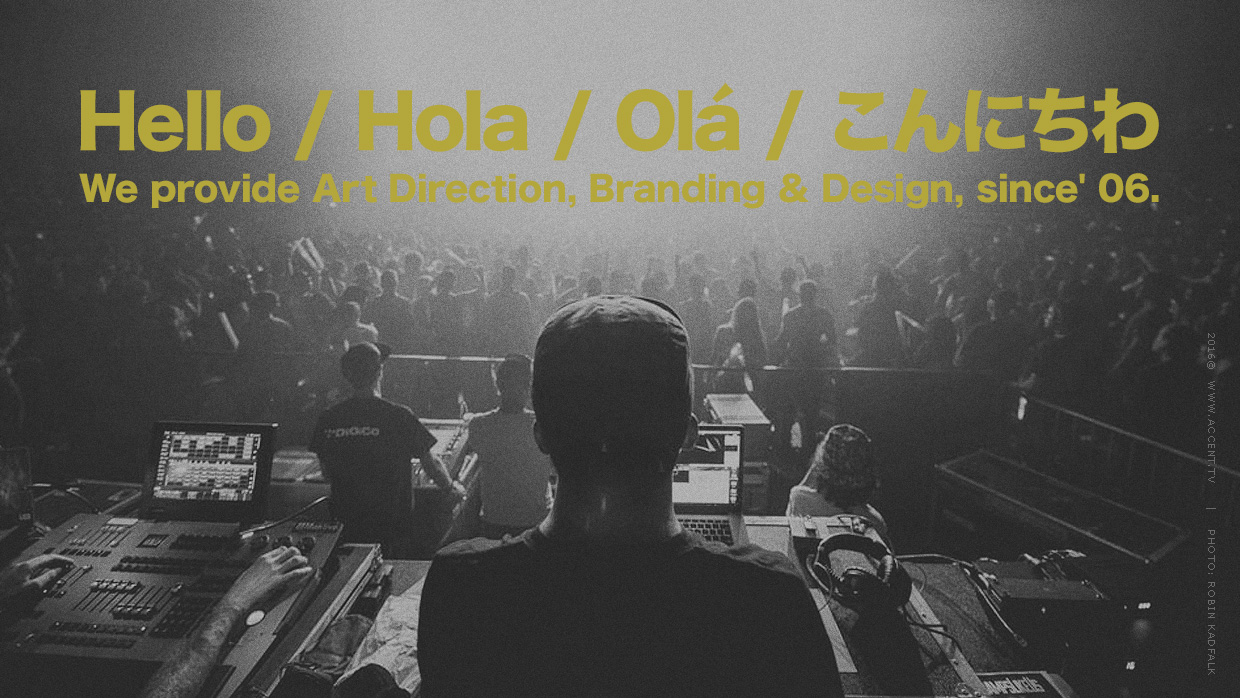 We live for design, no matter the medium.
Accent Creative thrives on its passion to pursue new methods of message delivery as technology continues to evolve. An extensive experience in print, digital and interactive mediums provide an expert understanding of emerging visual technologies and their potential to significantly leverage the uniqueness and recognition of a brand.
Since 2006, Accent Creative is the portfolio of creative director, live video artist & electronic music producer, Miguel Vega. Originally from Buenos Aires, Argentina; Miguel started Accent Creative after years doing the agency circuit, to focus on art direction and design for multiple mediums. Particularly to explore the music & action sports industries by constantly acquiring challenging projects that involve all stages of development, from initial concept to execution.
In here, you will find a selection of works designed for direct clients, various agencies as well as self initiated projects for multiple mediums, that range anywhere from brand identity design to full scale motion graphics for live shows used by world touring music acts.