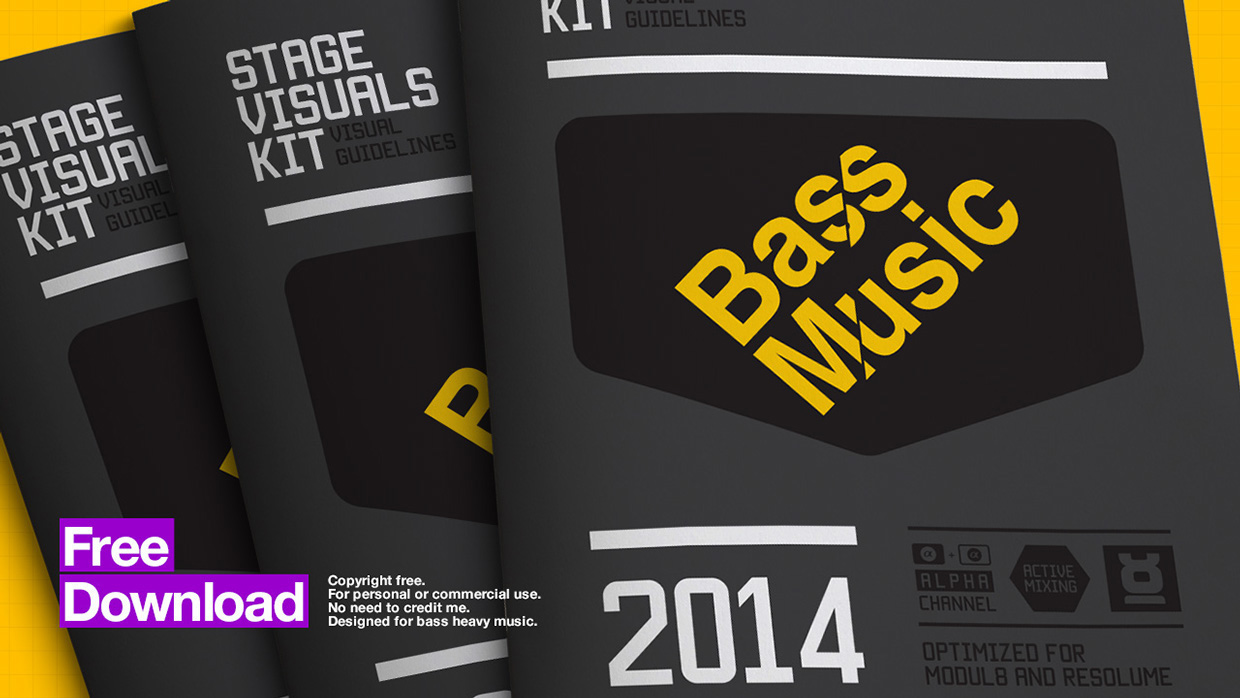 Bass Music - Stage Visuals Kit
Graphic designer, Live visual artist & music producer,
Miguex
, has put together this Stage Visuals Kit designed and produced specifically to be used mixed with bass heavy music. This collection of clips, features a cohesive visual style so the loops can work together as a kit, or stand alone to enhance a VJ's current library.
Miguex
 wanted to truly connect and engage the audience visually, by including moving references for all levels of bass music enthusiasts, from the casual festival goer, to the more experienced DJ / Producer in the audience counting bars or analyzing the depth and clarity of the mixdown.
-
» 

Download Kit Here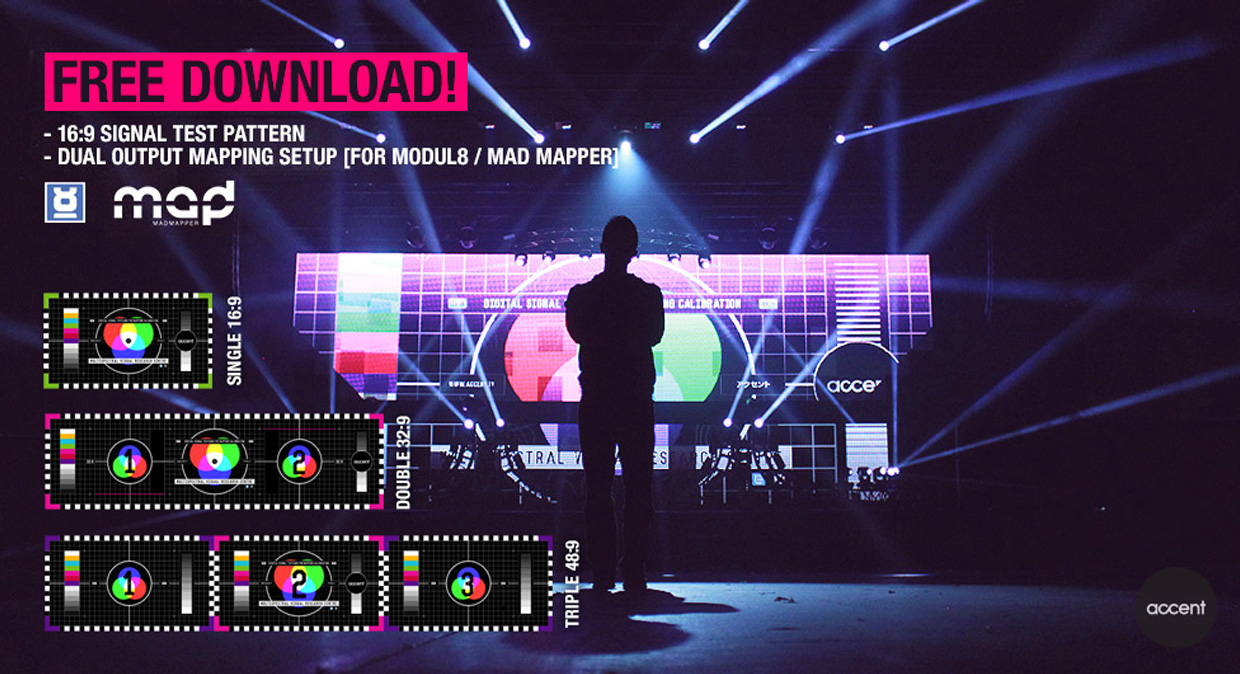 SIGNAL TEST PATTERN
For those interested in VJing, you can now download my 16:9 test pattern and the Modul8 / Mad Mapper Template combo for dual signal mixing with wide preview window. Edit masks objects on mad mapper to create and experiment with your own designs.
-
»
Free Download Here (V.2.0)