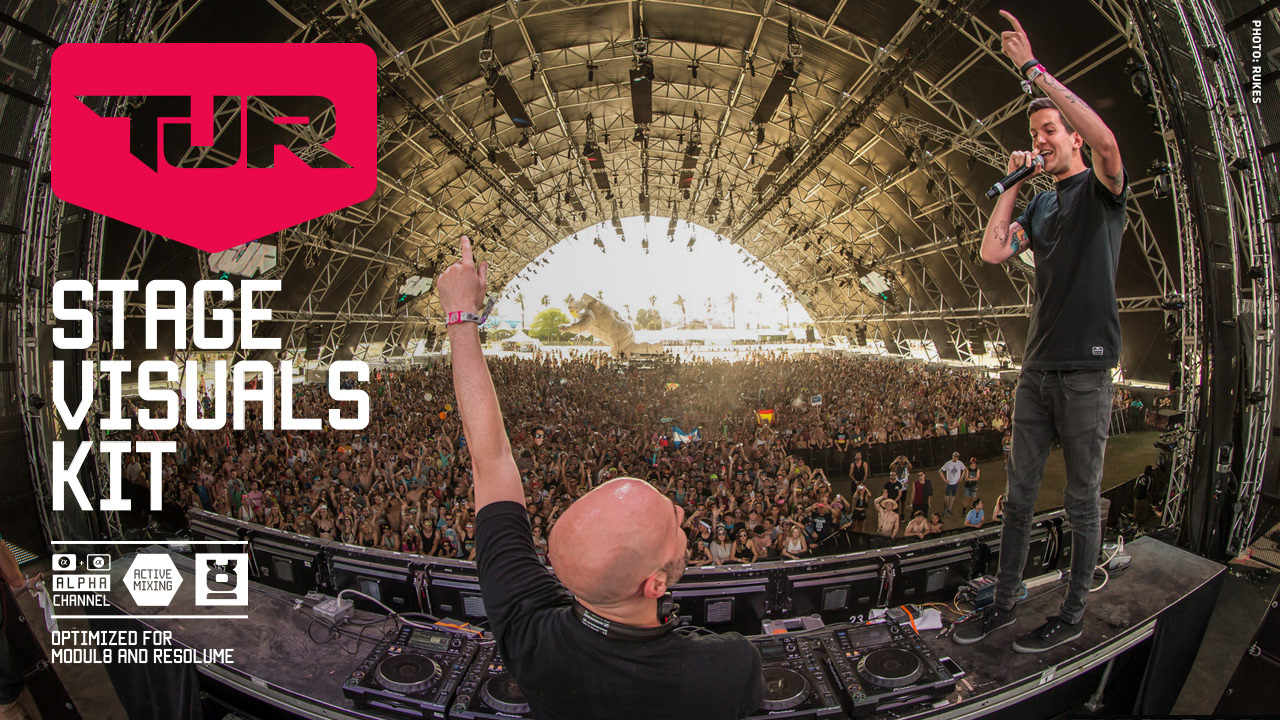 The Challenge
DJ / Producer TJR approached us to develop the stage visuals for his upcoming tour.
Starting with Coachella 2014, one of the largest music festivals in the U.S. as the inagural event for these branding elements to take over the visual side of the TJR's show.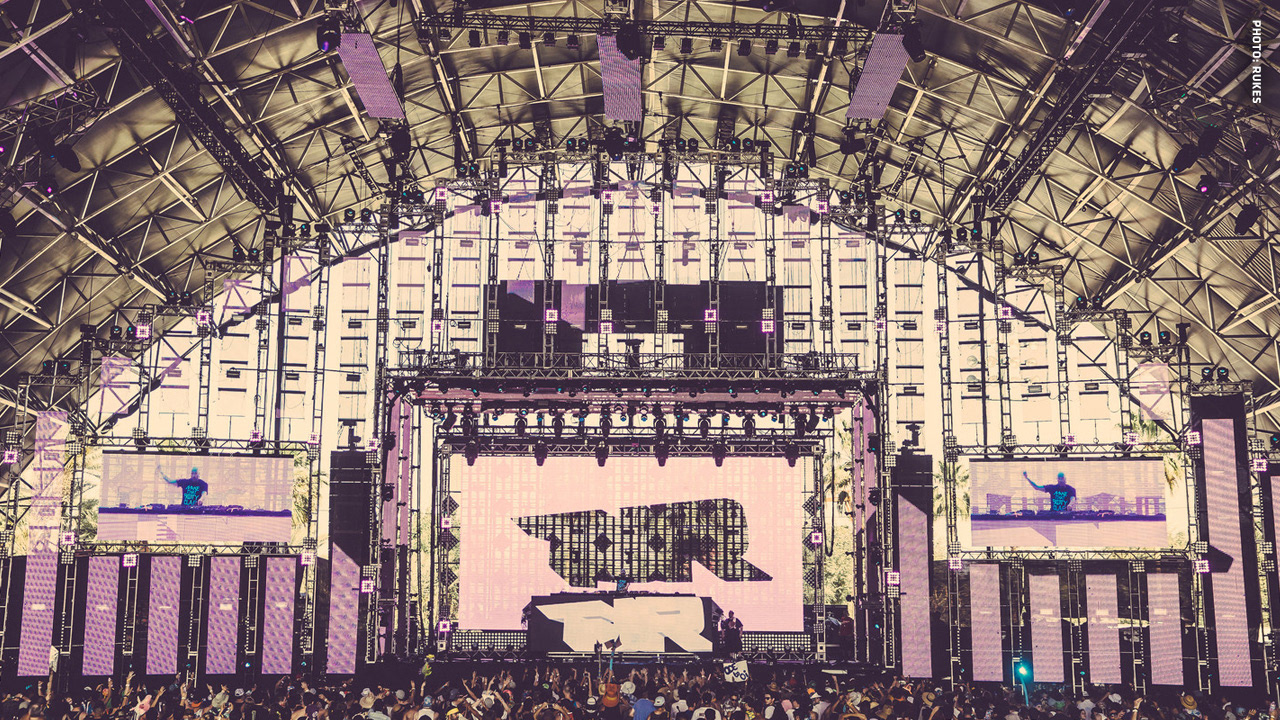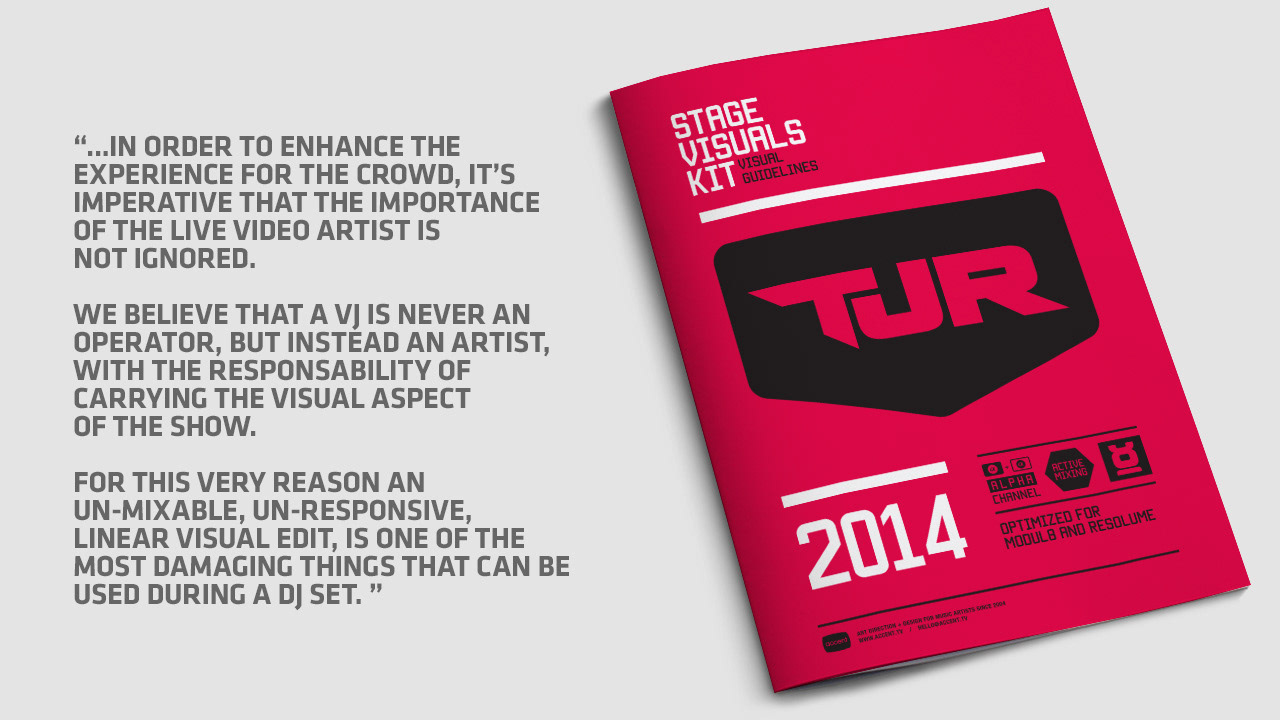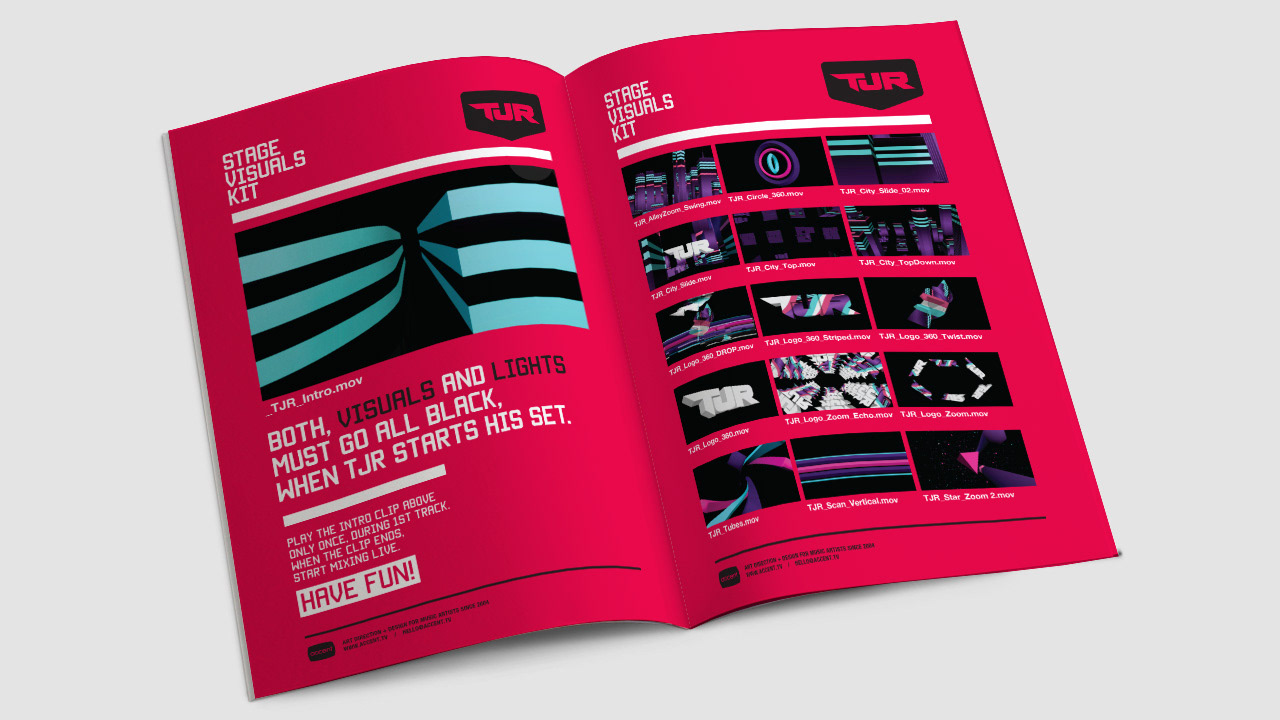 Our Approach
Most of the time, motion houses with little or no knowledge of how club environments work, end up developing unmixable segments, that don't react to the music, the audience or the lighting dynamics at the event.
Which ends up damaging the overall experience.
We believe that in order to enhance the experience for the crowd, it is imperative that the importance of the VJ (Live Video Artist) is not ignored. We believe that a VJ is never an operator, but instead an artist with the responsability of carrying the visual aspect the show. For this reason an un-mixable, un-responsive linear edit, is one of the most damaging things that can be used during a DJ set.
Instead,
Accent Creative
decided to put the final user in mind on this project. The house VJ. Who needs to be able to have these segments in form of sepparate loops. All of these need to work not only by themselves, but mixed together, since they are often overlayed on top of each other during the performance.
With that in mind, we followed a common theme in terms of style, color scheme and overall look, just like the different pieces that connect any brand on a visual level.
The Final Product
Taking in consideration all of these aspects, we developed a set of 'Visual Stems' that work in non-linear fashion as well as stacked in layered format. Each and every animated clip, loops perfectly to avoid being 'detected' by the audience. The overall pace follows a common bpm tempo, giving the ability to the visual artist to adjust the overal speed of the clips to match the one dictated by the DJ.
We also organized the visual clips in folders for quick and comprehensive access during the performance, a very important feature since, often, these clips are delivered to the VJ only a couple of hours before showtime and there might be no time to re-organize files.
A quickstart Visual Guide included, offers a quick overview of the content, and basic instructions to be considered for the beginning of the artist set. 
To top it all off, we optimized each and every loop, by compressing and encoding them for the most popular VJ softwares available on the market today, including
Modul8
and
Resolume
, as well as a sepparate section of elements with Alpha Channel, for a more efficient mixing experience.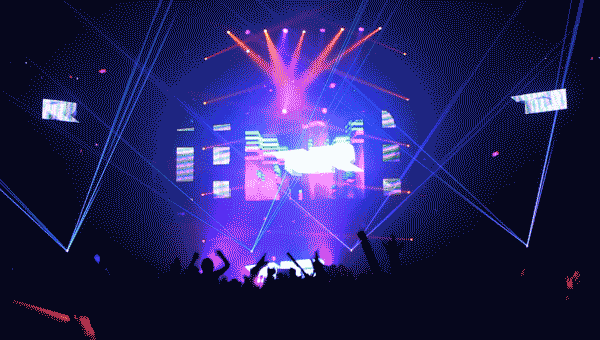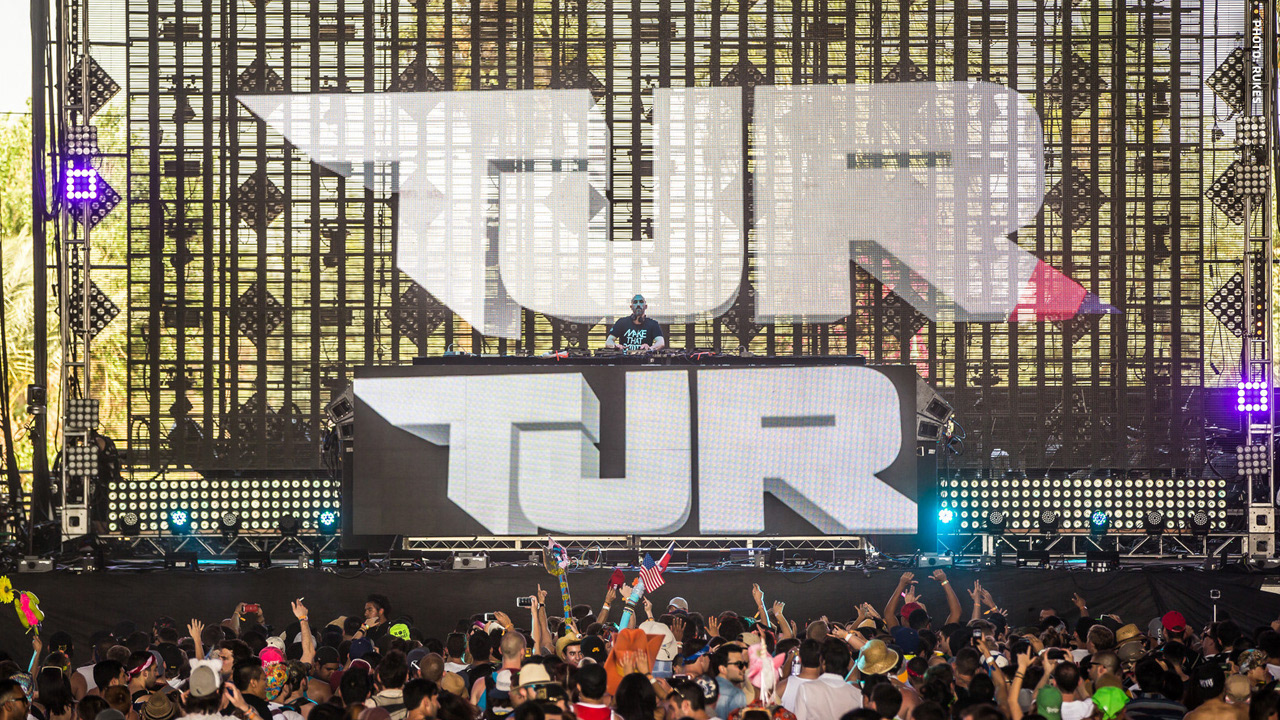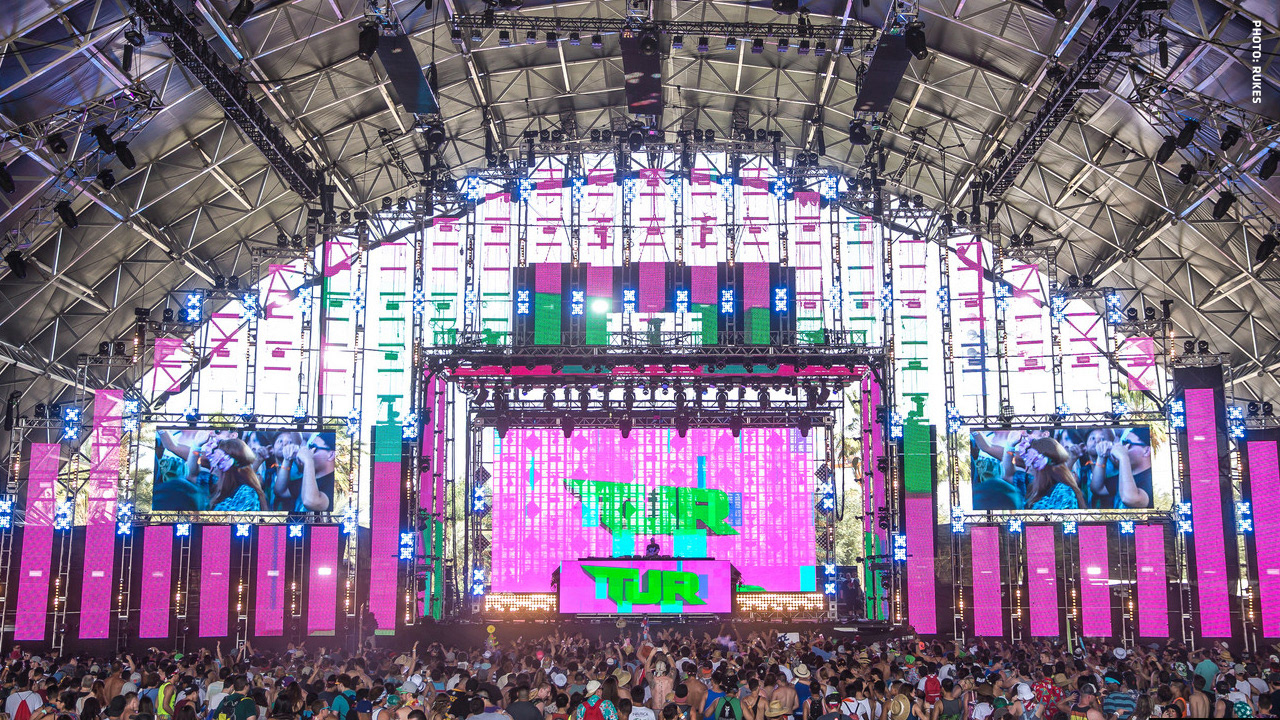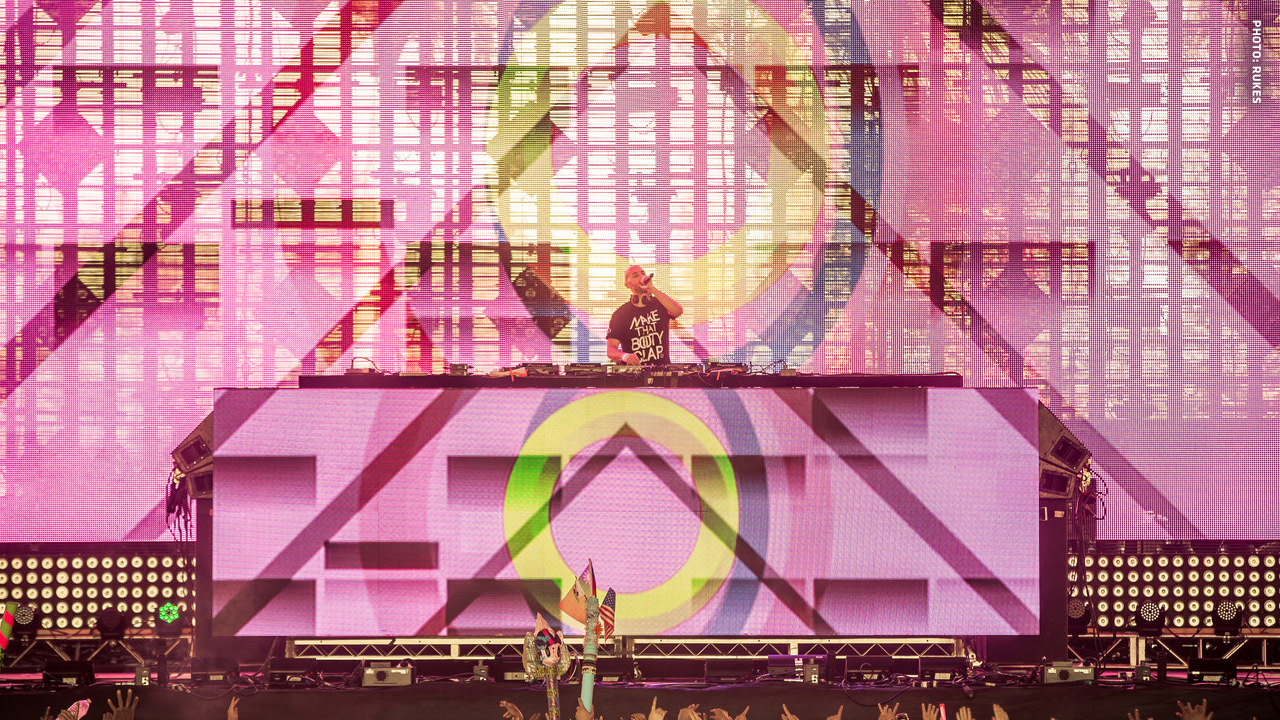 - Art Direction & Production of  Stage Visuals