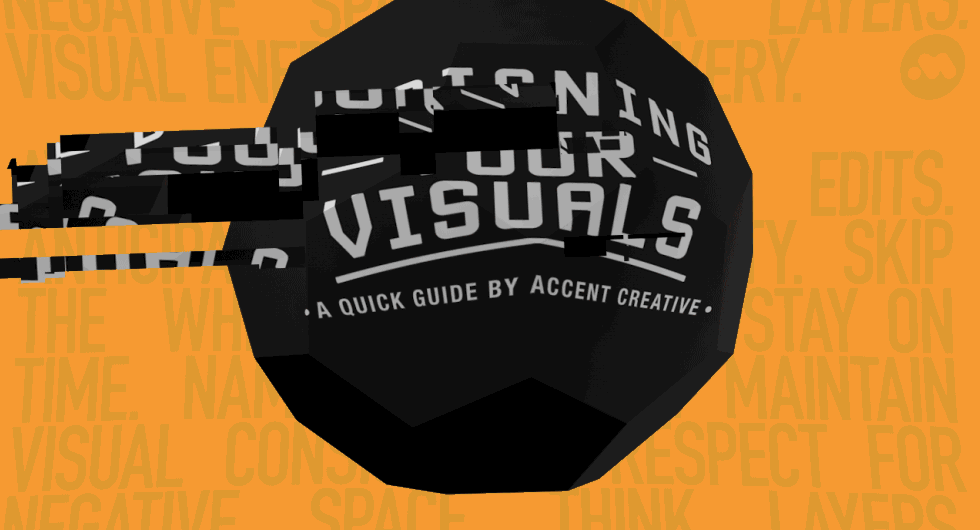 About This Free Download Guide
Geared mainly towards motion graphic artists with background on linear projects such as film, tv o mobile platforms, but also VJs wanting to start creating their own visual assets to make their performance more unique. No matter your background, we are aiming to incorporate some basic fundamentals found in traditional graphic design and apply it to visual, loopable assets that will be mixed LIVE by either a touring VJ or a house VJ.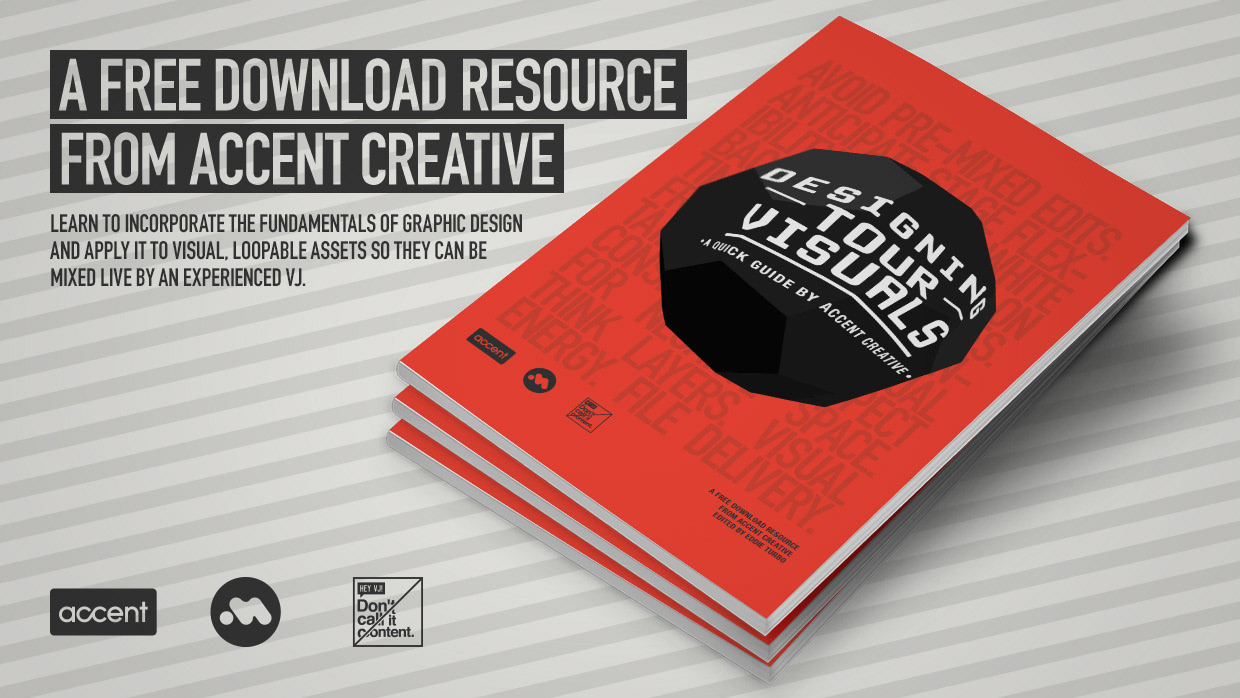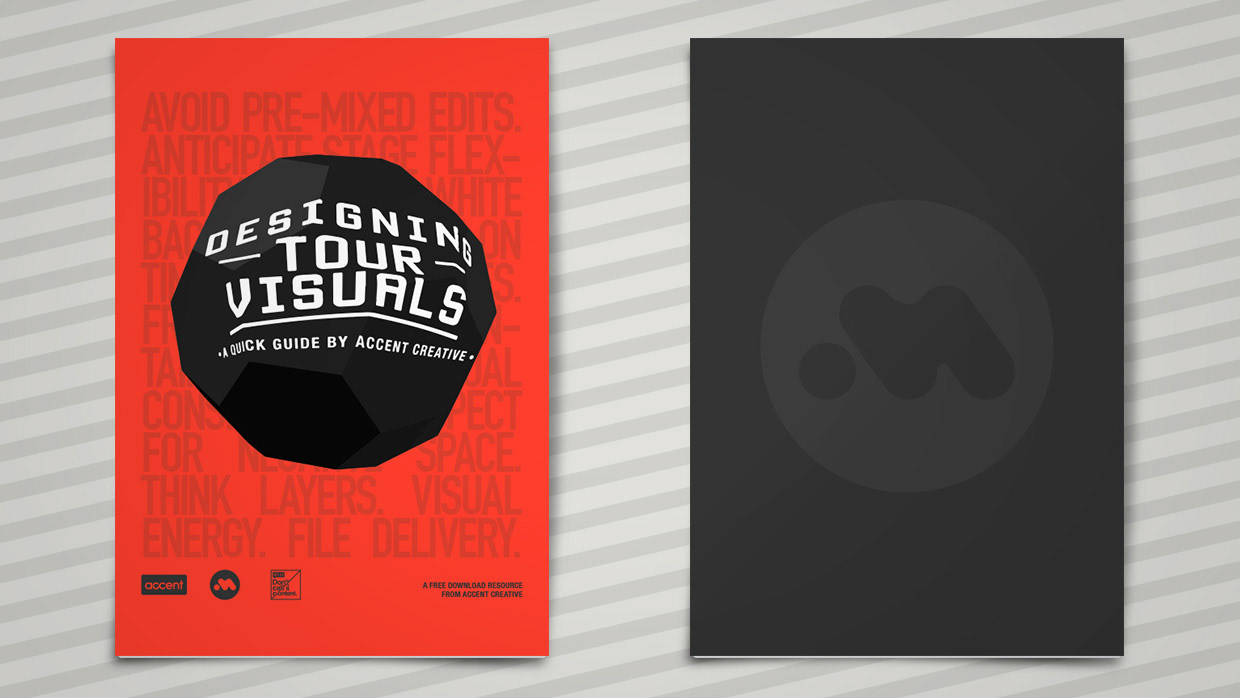 Designing Tour Visuals - A Quick Tip Guide by Accent Creative.
I decided to put together a series of tips collected over the years as a VJ performing at various music festivals and developing stage visuals kits for artists in the bass music scene.
Usually, VJs come from either  "Video Editing" or "Tech" backgrounds and I wanted to give out my perspective coming from a "Graphic Design" background. I've always seen stage visuals as the evolution of the album cover, not only because it's a way for the fans to experience the visual side of the spectrum during a performance, but because it's an extension of an artist's brand on a live medium. The same way an album cover attracts new listeners purely based on packaging design, stage visuals have the potential of reaching new audiences, so it's important that they are in tune with the artist's existing branding.
Unfortunatelly this is not always the case, perhaps because graphic designers / mo-graph artists might feel intimidated by the live performance format, which untill now, may have been reserved in it's majority for "background eye candy". With this guide, I intent to promote the fundamentals in traditional graphic design and how they can be applied to the live visual format while showing how to prepare and properly deliver files so that an experienced VJ can mix them during a live show.