Bass Music - Stage Visuals Kit
Graphic designer, Live visual artist & music producer, Miguex, has put together this Stage Visuals Kit designed and produced specifically to be used mixed with bass heavy music. This collection of clips, features a cohesive visual style so the loops can work together as a kit, or stand alone to enhance a VJ's current library.
Miguex wanted to trully connect and engage the audience visually, by including moving references for all levels of bass music entusiasts, from the casual festival goer, to the more experienced DJ / Producer in the audience counting bars or analizing the depth and clarity of the mixdown.
-
"Bass Musc" Stage Visuals Kit Demo
This edit was done using only the loops contained on the "Bass Music" Stage Visuals Kit.
Soundtrack provided by Kaizan Records. If you like the music on this demo, please consider supporting the artist by
Buying their tunes
or liking them on
Facebook
.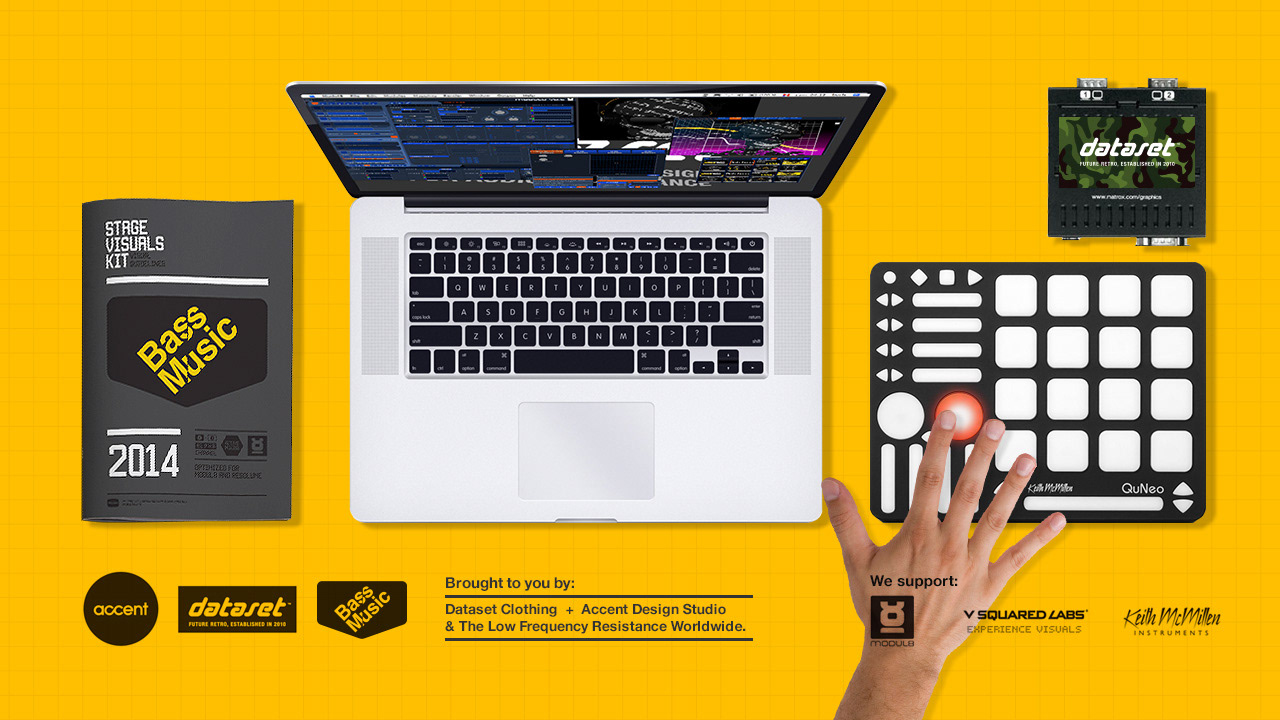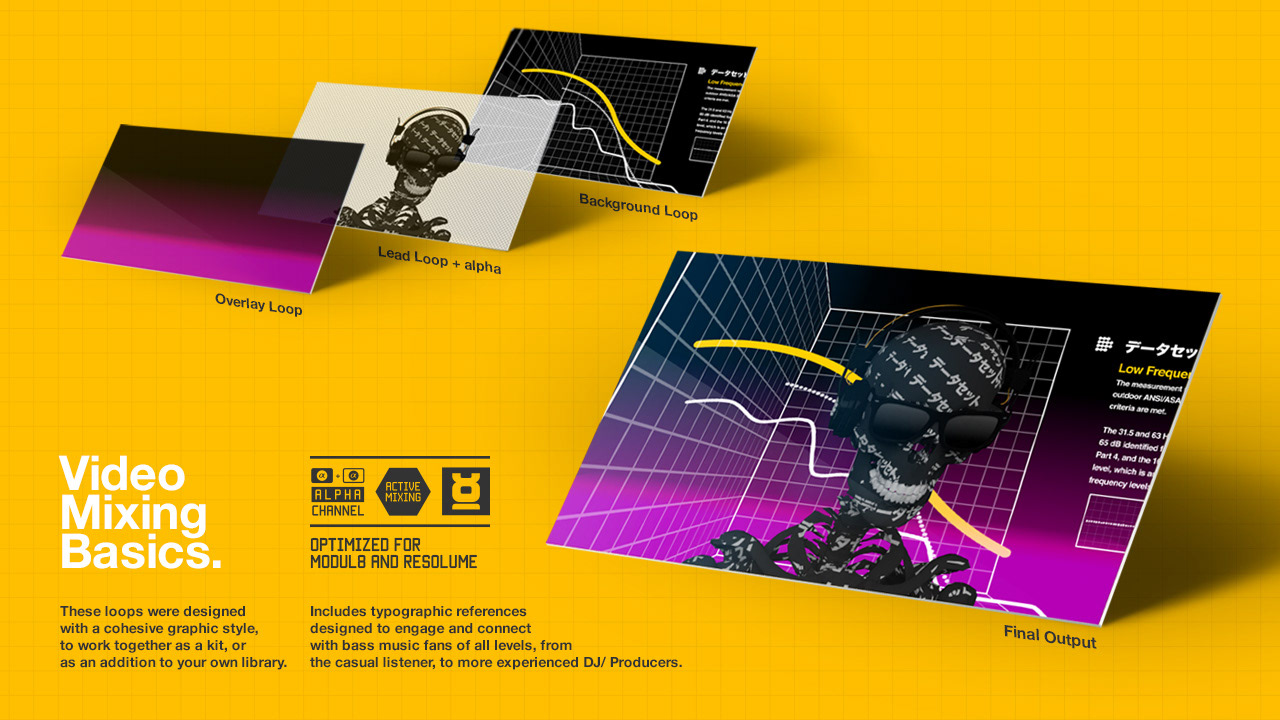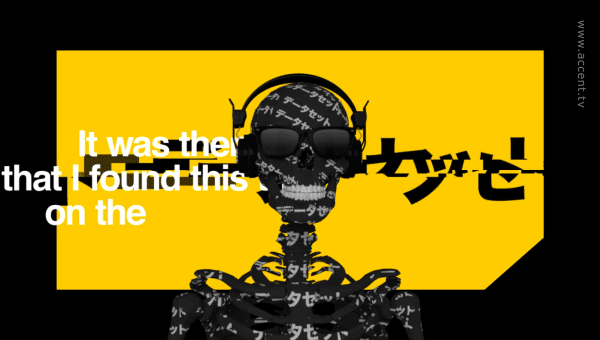 Featuring type-animated quotes by legendary DJs & Producers in the bass music scene, that goes anywhere from iconic Drum N' Bass producer Rob Playford to legendary Dubstep selector, Joe Nice.
From track production tips and reflections on sonic rumble to a description of legendary break samples
used on tracks that define a genre.

To top it all off, a recongizable character "Bass Skull" that can bounce to the music, by adjusting the tempo on your software or just by triggering the loop on time with the beat.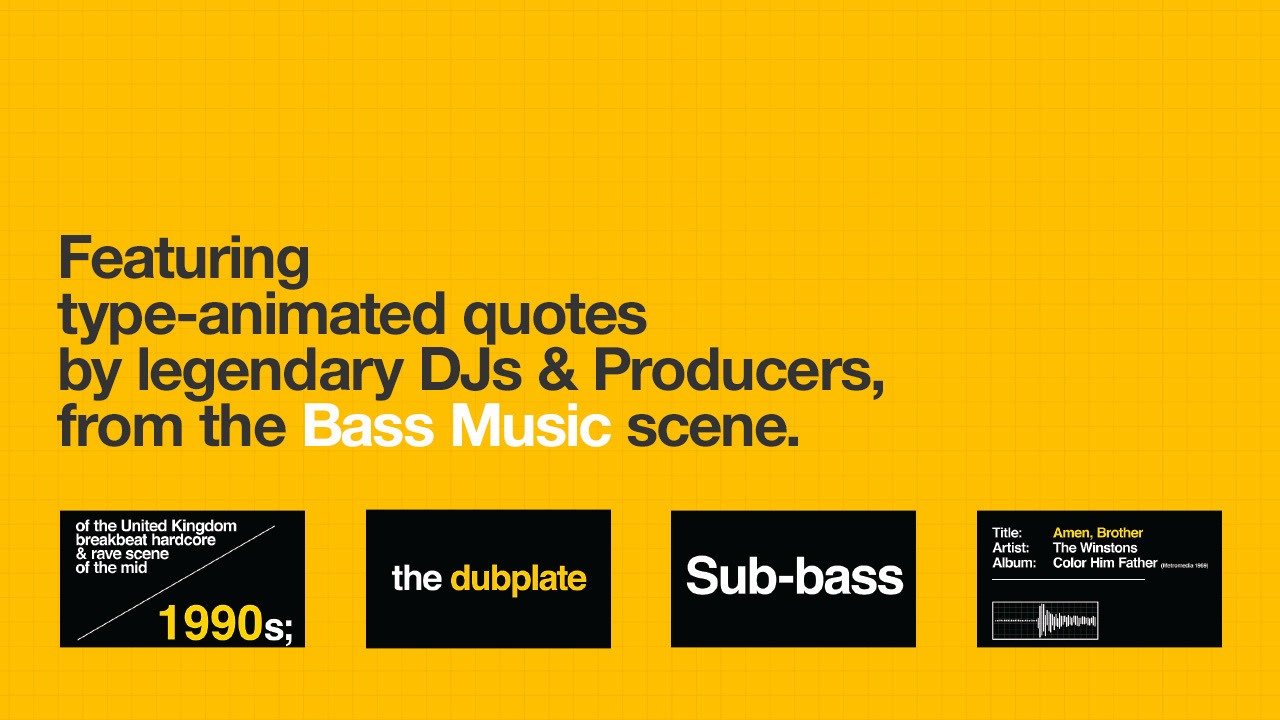 For use on Personal or Commercial Projects
These clips absolutely free and you can use them on both, personal or commercial projects.
No need to credit the source. Team up with a bass music DJ/ Producer during a show or just have fun at home with your favorite tunes.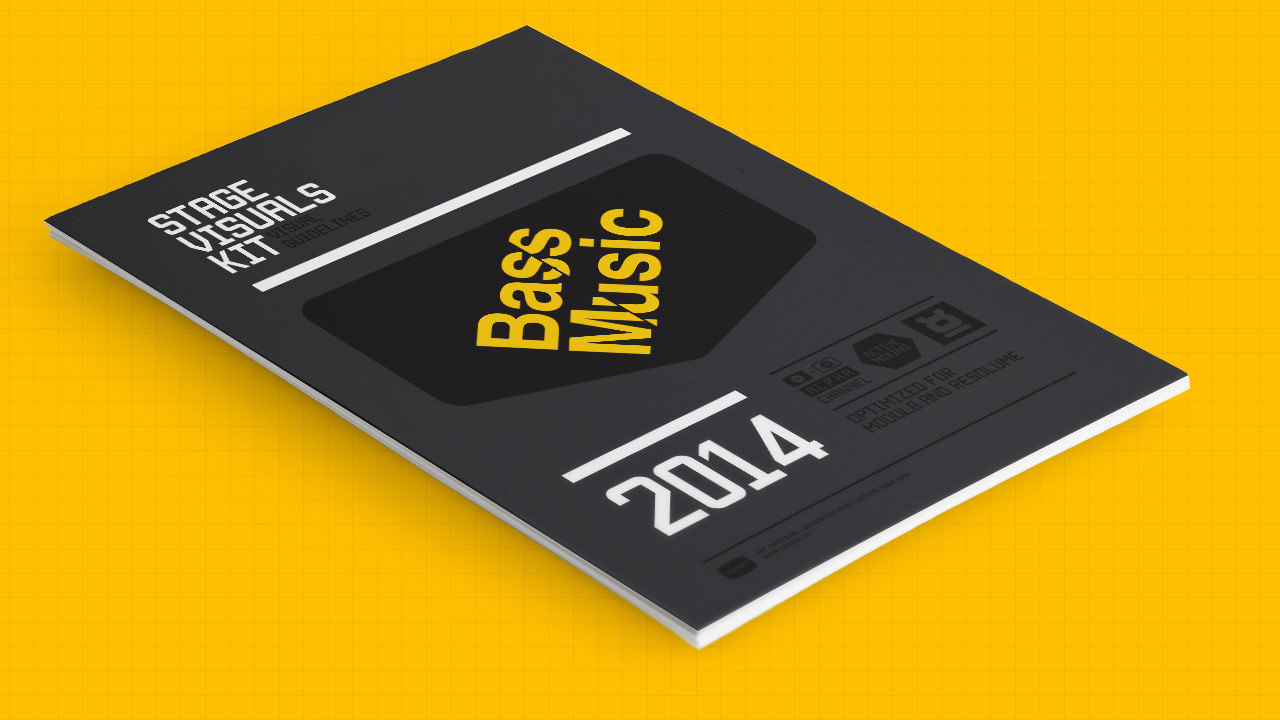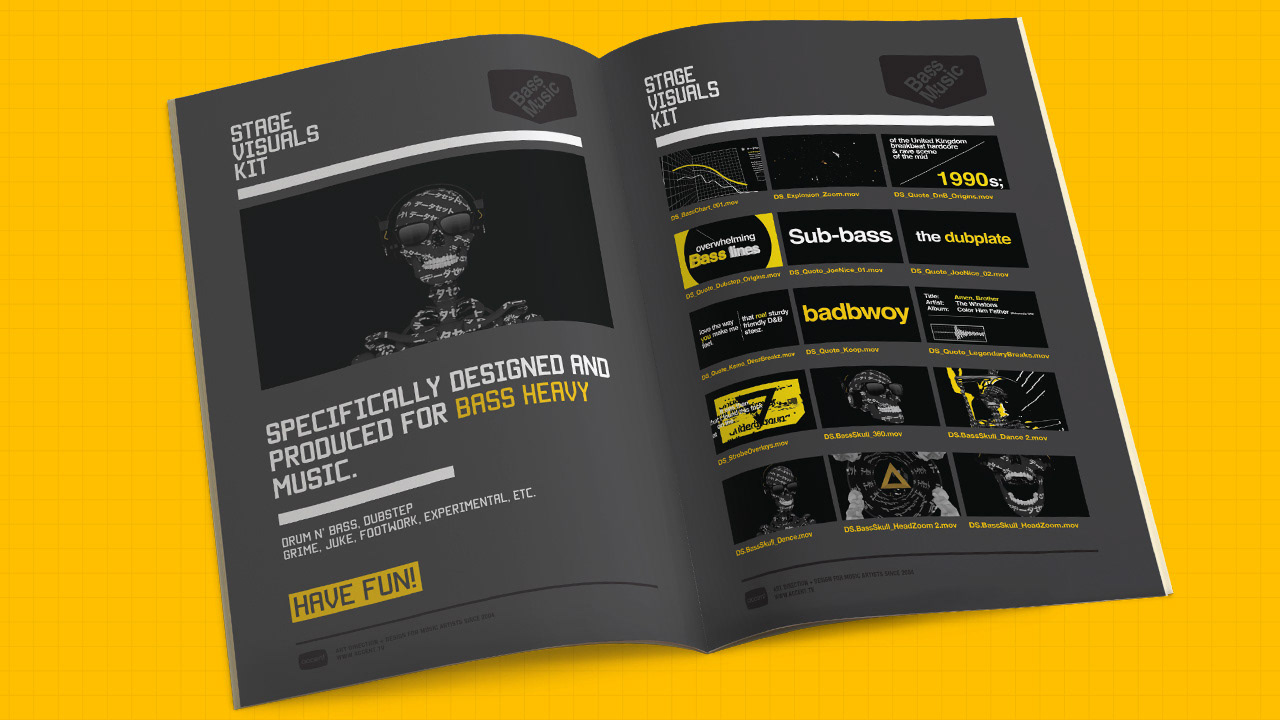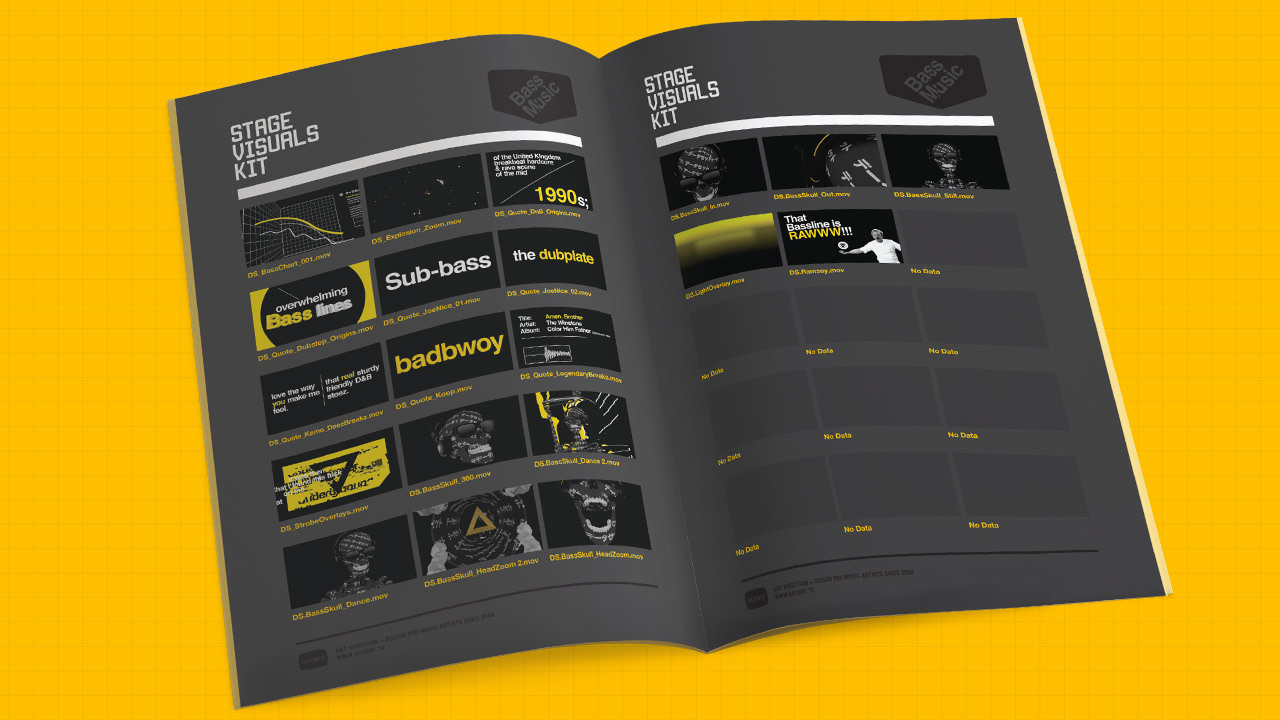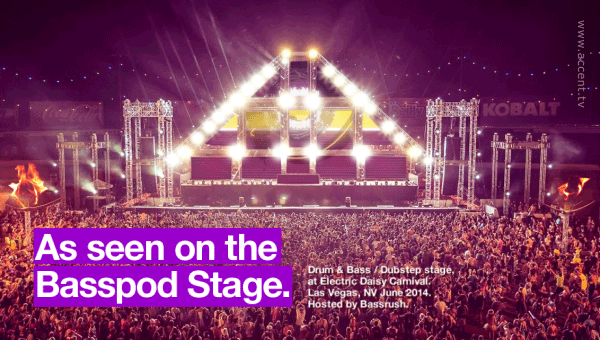 Festival Tested
These visual clips were produced by Miguex, to be used on the Basspod stage at the Electric Daisy Carnival music festival that took place on June 2014 in Las Vegas, NV. Helping bring a unique character at the very stage, that caters to a segment of the festival crowd on a quest for chest vibrations and broken beats.
So whether you are an experienced visualist or just wanting to learn the skill, we hope that you will enjoy these clips and have fun with them.
-